YOGA WORKSHOP
'When we experience yoga we experience our true nature, which is unbounded and unchanging.'
Embark on a journey of self-love through tailored Hatha yoga, explore truth, balance and self-love. This workshop offers an embodied deep dive into iyengar yoga practice — for students and teachers from all yogic traditions alike. You will benefit from the opportunity to dedicate an extended and focused period of time to discover for yourself the value of yoga as a complete system of practice and living, in a supportive and compassionate environment. You will explore ways of working with the body, breath, and consciousness in asana, pranayama and meditation with focus on correct alignment, precision and intention.
Come to this workshop if you want to:
Deepen your experience and understanding of asana, pranayama and meditation
Cultivate the spiritual dimension of yoga
Establish clarity of mind, continuity, and a life affirming practice
Build strength, stamina, balance and flexibility and a new sense of well-being
Develop skills for the practical application of yogic values and philosophy in everyday living
Learn to exist fully and vibrantly in the present moment and experience yourself beyond the container of the body – the embodiment.
Hatha Yoga classes – Iyengar style
The yoga classes are determined by levels, designed to take you through a learning process encompassing the full scope of the postures and depth of the subject. Every class incorporates a progressive method of teaching designed to open and strengthen the body while drawing the mind inward focusing on self-observation and profound awareness of the body, mind and self.The pace is engaging and steady. Classes are taught in a well-thought-out sequence based on a family of poses to protect the body and engage the mind. Props such as blocks, walls, straps, blankets, and chairs are used to enhance a pose or to make a pose more accessible.
Beginner Class:
This is the ideal place to start if yoga is new to you or you want to improve your foundational skills. This class focuses on basic standing, seated, twisted, back bending and beginner inverted poses, alignment and sequencing.
Intermediate Class:
At this level, you will expand on foundational postures and refine and develop your yoga asana practice at more subtle levels. At this level you are strongly encouraged to practice regularly at home.
Advanced Class:
These classes are for seasoned students with a regular practice who are comfortable with inversions and advanced poses. Deeper and subtler work in all categories of asana are involved, thus requiring a stable body and steady mind.
Emphasis is given on becoming increasingly attentive to sensory experiences, including the cultivation of interoceptive, proprioceptive, kinesthetic, and spatial awareness, while primarily paying attention to movement and breath.
Restorative Class:
There is nothing quite like the restorative practice to bring you back into the still, quiet center deep inside. Props will be used to hold you in yoga poses designed to bring ease, comfort, and rejuvenation to mind, body and spirit.
Immunity Class:
Sequence to boost your immune system, reduce stress and enhance overall well-being.
Private Lessons:
Private instruction is a great way to get 1:1 attention to address complete beginners, people with injuries, and those looking to increase precision in a fast- paced practice.
Yoga therapy
Although all yoga is potentially therapeutic and healing, yoga therapy is the specific application of yogic tools-postures/exercises, breathing practice and meditation with the support of props, and skillful sequencing to address an individual's physical, mental, and emotional needs within a holistic and highly personalized framework.
Yoga Therapy is for those who require specific guidance and modification or may not be able to follow a regular class due to special needs, pace, or recuperation requirements (e.g musculoskeletal pain, mobility, strength, depressive symptoms, mood, physical function, chronic pain, anxiety, posttraumatic stress disorder [PTSD], depression as well as co-occuring conditions). Yoga therapy is a process that is not a quick fix, but rather one that seeks to investigate layers of one's being to help bring clarity and integration.
Enhancing the power of breath: Pranayama:
Pran means life energy and ayama is movement of that energy through breathing exercises as a profound means to balance the body and mind. This class aims to create conscious awareness of our breathing process and you'll explore why it's important to "relearn how to breathe" and to use the breath as an effective tool to manage physical, mental, and emotional challenges.
Meditation
This class focuses on cultivating deep awareness of your own mental processes and behaviours through conscious self monitoring to go beyond the mind to the deepest level of the inner Self.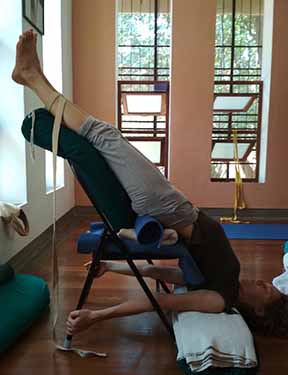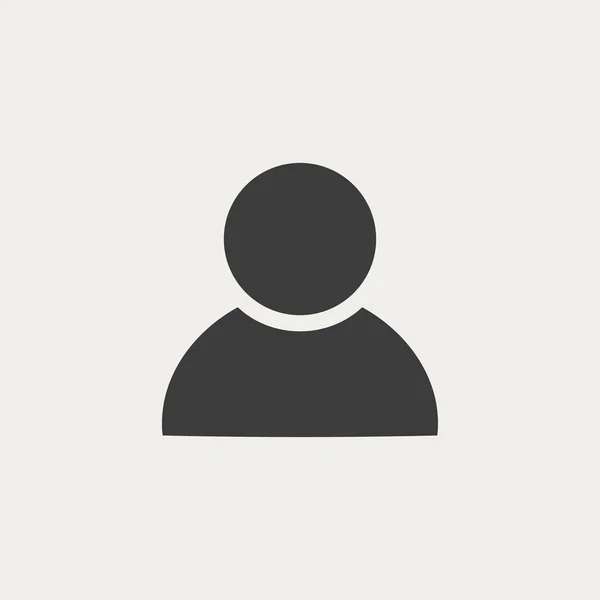 After years of yoga practice i was surprised how much room there was for new inspiration - the way Nadja applies the Iyengar way of using props enriched my asanas and  expanded my tendons, as so did her precision and attention for alignment in the poses plus the awareness of scanning the body and thereby your mind .. a refreshing way to walk on known paths. my pleasure to go through this has only increased. thanks very much!

Facilitator Nadia Akcadurac